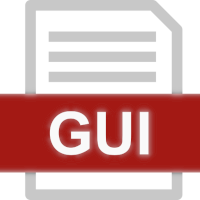 U IT Services
SOFiE Sort GUI
Our goal is for our customers to master and understand the processes.
Below, some services we offer, dedicated to the "SOFiE Sort GUI" customers:
Administrative support (with Cetrel, Luxtrust, CCSS)
SOFiE installation & configuration
Migration/re-installation, recovery, maintenance
Training on SOFiE for new customers or new users
Dedicated help & explanations by reports type
Dedicated Quick User Guide by reports type
Helped by our high knowledge of SOFiE Sort & the LR, we :

Provide effective & fast results
Guarantee our interventions
Personalize your installations
Share our knowledge with our customers
Care about security and confidentiality of your data
Help and advise in communication with institutions
Answer or look for answers to your questions
etc...
SOFiE Sort GUI services
Complete offer provided by U IT which covers all aspects for the setting up of a SOFiE account.
We do not only perform all the papework for you, but also clean up your installation, perform any requested change and a backup accompanied by a 3y guarantee.
Incoming service proposed by U IT:
U IT will provide soon with fair priced service contract for SOFiE Sort GUI which will grant to all customers a guarantee to respond rapidly to any technical problem and send their reports in time.