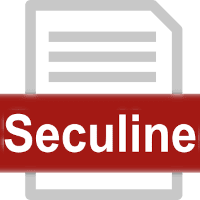 U IT Services
Seculine
"Seculine" is the name given to the electronic solution chosen by the CCSS (Centre Commun de la Securite Sociale) for data exchange, relative to social security at Luxembourg. Cetrel SOFiE is the secured data transfer application used by Seculine.
U IT provides an all-in-one installation & training offer, followed by a full support range (by mail, phone, on-site or remote support).
Helped by an extensive knowledge of SOFiE & Seculine and by our privileged contacts with the main providers of a "salary application", our services cover all the technical and business aspects of this solution. We also focus on the confidentiality of Seculine's data among your company and we provide advices and solutions.
Some of the services we offer :
Administrative support (with Cetrel, Luxtrust, CCSS)
SOFiE installation & configuration
Migration, recovery, maintenance
Training on SOFiE with dedicated manual
Working methods and dedicated customizations
Online remote support
Due to our perfect knowledge of Seculine, we ... :

Provide effective & fast results
Guarantee our interventions
Personalize your installations
Security and confidentiality audit
Answer or find the answers to your questions
etc...
SOFiE Seculine services
Fair priced and complete installation of your SOFiE Business Seculine account. Configuration, installation, training on both SOFiE & Seculine + one month of service contract offered to help you to well start with Seculine.
We do not only perform all the paperwork for you, but also clean up your installation, perform any requested change and a backup accompanied with a 3y guarantee.
Presentation document of the services we offer for Seculine and the SOFiE Business application
SOFiE Seculine Launcher (SSL) (Clic to learn more)