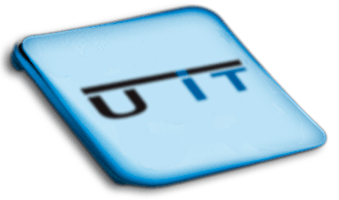 About U IT
U IT is an independent RegTech specialised for the Luxembourg market. By developping our own solutions we cover and strenghten precise fields of the Legal Reporting domain for which we offer an high quality support, innovative improvments and expert advising.
After 10 years of activity, we supported more than 400 customers including 45 banks.
Our philosophy towards our customers is to provide more than expected. Our principal objective is also our main motivation : to do well our job and enjoy doing it well.
Due to our specialisation in a few domains, we guarantee fast and effective results.
New U IT website
We are proud to announce the update of U IT website.
This was a long awaited project that was continuously postponed. Our old and previous "nineties" website was not anymore adapted, up to the point we were perfectly illustrating the poorly shod shoemaker.
This new website was fully developed by U IT, all the team participated to its implementation - we wanted to demonstrate that when we engage on a project we like to do things well.
U IT CEDRS Solution
CEDRS stands for Central Electronic Data Retrieval System and is a new report to provide, on a daily basis, to the CSSF. It was announced by the law of 25 March and the further CSSF 20/747 circular. It has to be implemented for the end of the year.
Entities falling under the scope of the new law are mainly the banks.
This uncommon reporting brings a new secure channel to the Luxembourg, allowing professionals to directly communicate with the CSSF. The solution U IT brings to the market has many key advantages.
RFC GUI v4 released
Early 2020, U IT was pleased on announce a major update of the well known "RFC GUI".
This new version allows a better management of the reports and was mainly released to help fiduciaries to better organize with many declarers. The RFC GUI are not anymore just a capture tool.
Main changes of this new version :
User interface reviewed, better lisibility
Automatic backups, many sorting options
Introduce the List of Entities - for better management