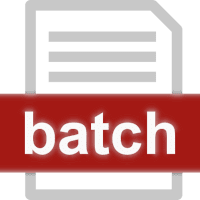 U IT Services
SOFiE Sort Batch
The setup, customization and management of a SOFiE Sort batched environment represent our core expertise.
Some services we offer, dedicated to the "SOFiE Sort Batch" customers:
Administrative support (with Cetrel, Luxtrust, CCSS)
SOFiE Batch installation & configuration
High level of customization of installation
Integration into workflows
Dedicated pre/post-treatment developments
Migration/re-installation, recovery, maintenance
Training on 1st level support SOFiE for IT staff
Helped by our high knowledge of SOFiE Sort, we ... :

Provide effective & fast results
Guarantee our interventions
Personalize your installations
Share our knowledge with our customers
Care about security and confidentiality of your data
Answer or find the answers to your questions
etc...
SOFiE Sort Batch services
Standard SOFiE Batch installation offer - This document is used as a base for discussion with our customers. As a SOFiE Sort Batch installation is extremely configurable, the needs and tasks to perform can vary a lot.
On a batch environment, this operation is often critic and may not suffer a long downtime. U IT takes care of all aspects of this particular operation and guarantees it.
Whether you just need an extra insurance to ensure the good operating of your batched installation or you require a complete and guaranteed support service to handle and take care of your SOFiE Sort installation, we should have something interesting for any "batched" customer.
Linked product proposed by U IT:
SOFiE ToolBox (STB) (Clic to learn more)