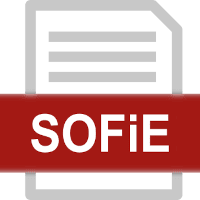 U IT Services
SOFiE Business services
SOFiE Business is one of the two variants of SOFiE, the other is named SOFiE Sort and is used as one of the two official secure chanel for the Luxembourgish Legal Reporting.
SOFiE Business includes the Seculine electronic solution (refer to our page dedicated to Seculine) and a multitude of different services of secure transmissions. The 3 main services proposed are :
Banking packages (for credit cards, domiciliations, Multiline, other specific financial data exchanges)
FATCA Reporting (launched in 2015)
CRS Reporting (launched in 2017)
U IT provides a full set of services and a specialized expertise to all the SOFiE Business customers :
Installation, configuration & technical audit
Migration, maintenance, test/DRP/LB
Batch server installation + customization
From a personalized to a "centralized multi-user" installation
User and IT support training
Advanced integration :

Error monitoring & warning system
Configurable feedback dispatching
Custom developments & personalized batches
Monitoring solutions
etc...
SOFiE Business services - GUI mode
Complete installation of your SOFiE Business account. Configuration, installation, training on both SOFiE & FATCA + three months of service contract offered to ensure you master the subject.
We do not only perform all the papework for you, but also clean up your installation, offer a 3y guarantee on this renewal and perform any requested change in the configuration of your SOFiE.
SOFiE Business services - GUI mode
SOFiE Business configured in batch mode is rather complex and used for critical purposes. Please contact us to discuss for a dedicated service among the following :
Installation & configuration in BATCH mode
Renewal of the certificates
Migration of a batch installation